NHS Purchase Orders Accepted
We are happy to accept orders from individuals, healthcare workers, companies, GP surgeries, social care homes, local authorities, schools, universities and NHS Trusts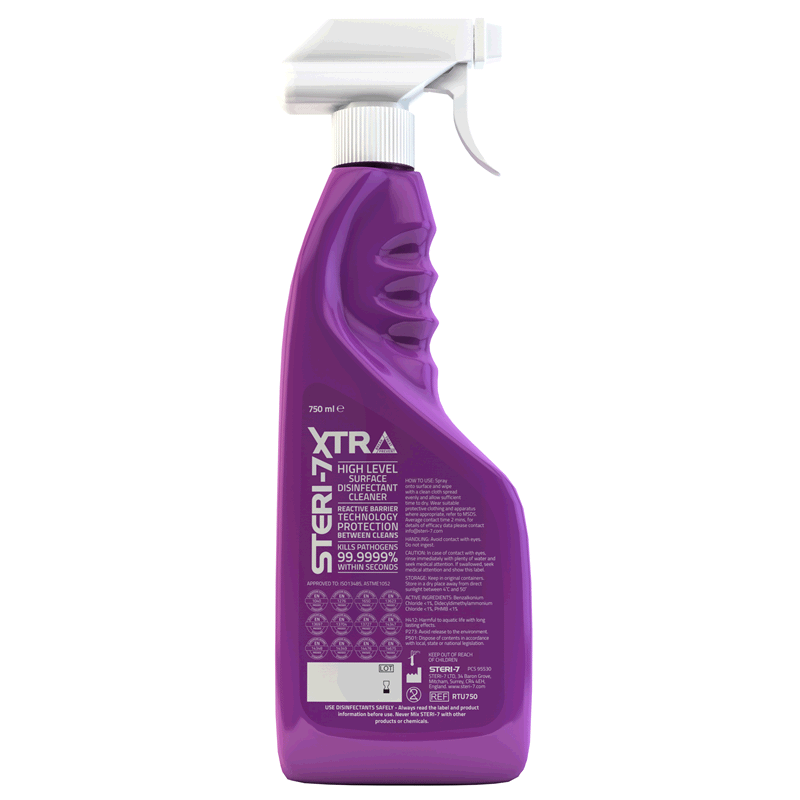 This Week's Featured Brand: STERI-7
STERI-7 always test their products to the limit. In fact, they test to fail; pushing the science and the formulas to the very extreme.

When they are asked about Biosecurity, they believe they have a duty of care to always give the most responsible advice possible.

And even though STERI-7 develop, manufacture and sell High Level Disinfectant Cleaners, it is their in-house policy to help you understand when and where you SHOULD or SHOULDN'T use them. This goes well beyond what is required under the standard Risk Mitigation Measures (RMM) demanded by the EU Biocides Regulations (BPR).
Shop Now
Global Health & Pharmaceutical

Awarded Most Trusted

Medical Supplies Company 2021

SME UK Enterprise

Awarded Diagnostics Supplier

of the Year 2022

SME Midlands Enterprise

Awarded Best Health Practitioner Medical Supplies Provider 2022